7 things that worry me or not so much .
October 12, 2011
Number one : I never quite understand why you ask me questions you already know the answer to, making me ask myself what type of girl I am and where I stand in society - why worry me in that sense ?

Number two: When you look straight through to my soul as if I were made of glass but not being able to walk through me because somehow I'm stronger then you expect but if you hit me hard enough I can shatter to pieces, leave me complete, please I don't know how to pick up broken pieces without cutting myself in the process and you have no interest in helping me so please tell me that'll never happen

Number three: You hold me and I pull away, I'm expecting you to pull me back any second now and stop me in my tracks because if my path becomes too long the trip will be too far for you to travel and the simplicity of your life will not allow you to struggle for a broken girl walking a past self inflicted self prescribing failure of a road, all I wanted to know was how many steps I will take before you come follow me, please follow me ...

Number four : The nights on the phone where I tell you I love you and silence fills the awkwardness in your throat clenching to something greater then yourself not allowing yourself to fall as hard as I did because maybe if you just sit back and watch the words scripted in pen on your soul which are able to be whited out by another girl willing to write it over... but I listen to the dial tone when you hang up and I imagine what you would say if you were the person I actually fell in love with...

Number five : Long walks down the beach on warm sand much like the tears I cried when I laid my head on your chest and you told me this was nothing more then something that will not last forever, me believing that somehow you feel the sand between your toes and the tears on your chest because your eyes were just like the sunset and your lips felt just like cold water on your legs and you tremble a little because it takes you by surprise... you surprised me every time... or at least I still want you to .. will you ?

Number six : I still remember when you first told me you loved me, it was nothing I haven't heard before but what follows is a but so please refrain from having an excuse for not wanting to be here but I want to ask why don't you do that anymore?

Number seven: let's go back to the beginning where numbers one through six are things I don't worry about, what I worry about is not having enough time to do everything we want in this life time and truth be told I worry that this life time won't be enough ... so you tell me where we go from here because I'm done questioning the things you never did or will never do and worrying about the what ifs instead of asking you what's next...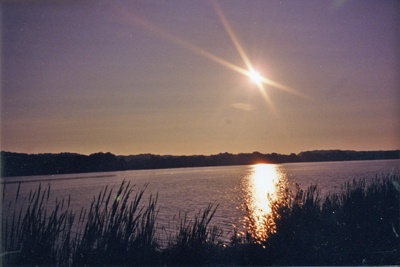 © Gabrielle C., Struthers, OH