To: From:
MAG
October 15, 2011
From the late autumn
the wind draws closer
to the glass, whistling.
the leaves are in the air
all is at ends.

Ah, to get going, but the ghosts,
dear ghosts, why do you
not wait, why do you not come
to save
one who has not the faith
to follow through your ends
wherever they might lead
upon the dimming earth,
to have had death or half death
whichever is more seemly,
but stillness comes upon me
and sees no salvation in your affairs.

if only I too could rush into silence
and behold a soft recourse
of things that must have been
if we were so, that had pushed
the birds into the wind
across the waves and forms.
all is at ends ….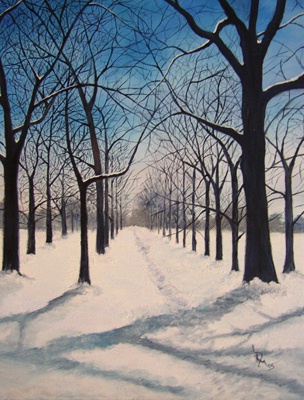 © Lauren M., Scotch Plains, NJ