The Knock
October 16, 2011
The rap on the door was angry or…upset.
It was a policeman's knock.
A knock that would close blinds
And induce whispers behind thin walls.
My hair was a mess when I answered the impatient knock
With a bright smile and a "hello!"
My uncle is the policeman.
"Where are your parents?"
They're asleep…they're always asleep.
"Go get them."
My mother comes downstairs,
Upset. Angry. Grumpy. Curious.
"What are you doing here?"

A long pregnant pause that says everything
Before words are spoken.
"Our brother was killed by a drunk driver."
Everything turns dark.


I was a little girl again
Wiggling my toes in a small creek in Missouri.
Not a care in the world.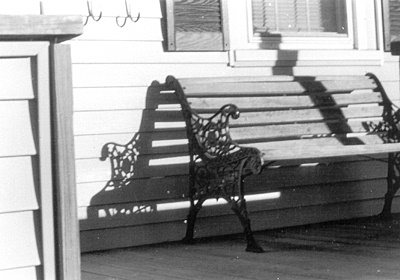 © Lauren O'D., Weymouth, MA