Eight months
October 16, 2011
My Heart has been yours for eight months
Since the minute I met you that February ago
You are more than my love, You are my best friend too
Many ups and down I have caused for us both
Can you find it to forgive me?
You taught me many things on love I did not know
But one thing I did know and that you are the one
Two thousand miles away you are, but It feels like you are right next to me
You made me forget my horrible past
You showed me how to live again.
I'm sorry for all the pain I caused you
I'm sorry for disappointing you
And I'm sorry I'm not who you expected me to be..
But I'm proud to call you my own
Are you proud of me too?
You are my Panda as I am your Dumpling
I may not be experienced so I tend to say the wrong things..
Teach me more about love, and life since I lived trapped..
The outside world I know nothing of
My love for you will grow forever.. till the end the of time
Over and over until my last breathe, I want to say "I love you"
Will you let me?
Please forget all the bad things I've done and live with me forever
Please don't let me fade back to my past..
The Nightmares haunting me..
I promise I'll do better and I will show the world..
One day I'll see you and the first words will be
"I love you, Thank you"
Will that day come soon?
I will work hard to bring you joy and unforgettable memories
In the time that awaits us
Many more events may happen that strain our love
But we are strong together and we will go against the world to prove our love is real
How can I prove you my love for you is strong and true?
You saved me, now it's my turn to save you
I love you so much and I'm glad you came into my life
Please be with me till the end of time.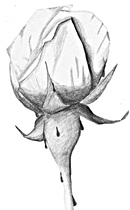 © Elaine S., Phoenix, AZ