Abandoned House
October 13, 2011
The creak in the floor,
the hole in the wall,
both two flaws of the
abandoned house.

Tarnished curtains drenched in the dust,
grey walls and vacant wood floors
that fade to nothing,
The aroma of vagueness ,
the sense of emptiness,
linger through the halls,
of the abandoned house.

Happy faces turned dreary with time,
Lay in the broken frame on the floor,
Glazed with the shattered glass,
that sprinkles the floor of the
abandoned house.

The lawn is left untrimmed,
the broken doors are left unfixed,
the crooked stoop is left a hazard;
spirits once filled the rooms
of the abandoned house,
now all that remains are flaws.

Everything remains untouched.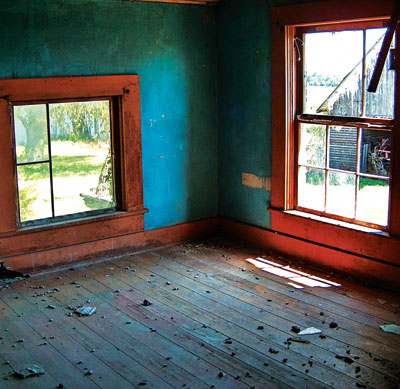 © Sean C., Princeton, IL