And the Innocence
October 11, 2011
What's wrong little boy?
Why are you crying?
It's nothing to be sad about
We all see it eventually
That is why you're crying, isn't it?
You see the shadows
You see the people
The real people, not their usual facades
You smell the chemicals in the air,
Hear the trees call out as they die
You feel the fear of the animals as their homes are destroyed
No no, little boy, no crying
Oh, little boy! Don't run away!
You've dropped your teddy bear
Do you see the grime coating the ground, that ugly layer of dirt?
Do you see the red stains over there, marring the smooth cement?
Do you see the writing on the gravestones?
They don't let them rest peacefully, not even when they're dead.
You hear the church bells ringing, but nobody listens.
God is dead in these people.
Oh no! Little boy, you've let go of your balloon.
Catch it, little boy, catch it!
But you can't
You'll step on the glass shards and litter in the street
That drunk driver won't stop for you
He won't stop for anyone
Do you see that pretty young girl backed into a corner?
Those men won't leave her until they get what they want.
And those people passing...surely they must hear her cries
The world is deaf
Shh, little boy, shh, wipe those tears away
Listen for the screams
Listen for the anger
Listen for the...hope
Listen, little boy, listen
Do you hear it?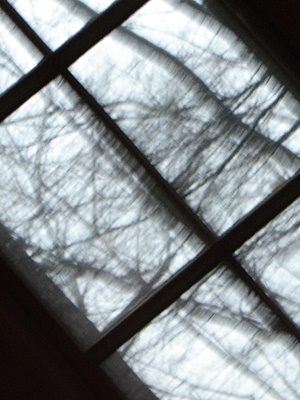 © Claire H., Boxford, MA