Mit Hachine
September 29, 2011
comical
cosmic beats
sounding from
hot pink
technology.
speak
speakers,
robotic
flow, like
a lazy river.
not at all
like a
lazy river,
much like
grand rapids
that
make your
head
tick,
tick, tick.
bouncing your
leather
soles,
hopping your
phelanges
across more
bones,
bones, bones.
Where there is brown
curl there is
white,
pastey organ,
stretched out
elastic
over soft muscles,
and
achingjoints.
Where there are
gingery wavelengths,
an old school
brick
with buttons, like candy,
lies controlled in the
shakey tools attached
to the branches.

the tools are like
rakes and
plates and
cups on
spoons.
Shovels for snow
and
light poles
without knobs
for knees.
there is only
silence.

interrupted

silence.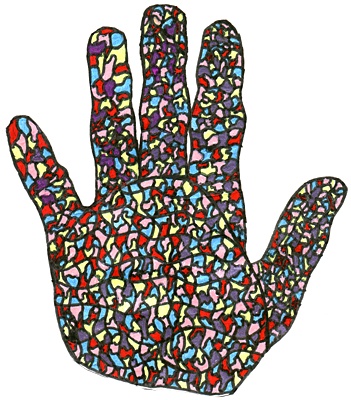 © Jesse V., Sewickey, PA