"Poetry In This"
October 1, 2011
The smell of rain is seeping through the windows,
Mingling with the smell of drenched wood and ground,
There is poetry in this.

There is poetry in the tap of a rock
As it skips across the river,
In the mud squishing between the toes of bare feet,
And in laughter as daylight fades.

There is poetry in the glorious array of a sun setting
Among a thousand wisps of cotton clouds,
Streaking the sky with purple and red,
Until night fades in with perfect timing.

There is poetry in a full moon rising,
In conversation shared in its diamond light,
And in planes playing hide and seek among the stars
While little eyes give chase.

There is poetry in the eyes of a child,
Shining in the light of a bonfire,
There is poetry there,
Because there is love there,
There is love there,
Because God is there.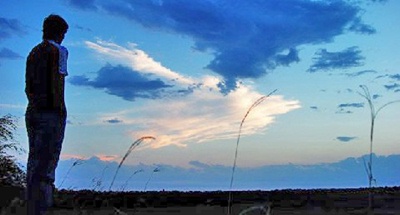 © Stefanie K., Katy, TX