Social Anxiety.
October 4, 2011
The stars align perfectly in no one in particular's eyes.
They cascade like rain, and beat down on your roof.
As your whole world seems to fall apart for the three hundred and seventy secondth time.
You are not special, you whisper to your feet, you are not individual, your pull your sleeves over your arms, too covered in freckles, and unwanted that none of the other girls seems to have, hair.
The material puts on another skin, a three hundredth one, to be exact.

As you question your breath, and the perspiration
Pooling under your clothing, you feel scrutiny,
You're being stared at, and not one of them is really
Looking. Not enough for anyone else to notice anyway.
Maybe they don't even know. You wonder sometimes
If you're even here, and you wish people saw you.
But now, you wish you were invisible as your very
Favorite shirt now pulls too tightly around
Your too shaped frame.

Your pencil breaks, but the room is too far for
You to get up, and sharpen it, someone might
Notice the fact that your hips heap into lumps
Or the shaking of your limbs as you step down
Make the floor creak, the sound of the gears of
The sharpener will be too loud, and everyone will
Turn and look at you. You decide a pen would be
Better suffice for writing your novel notes for history.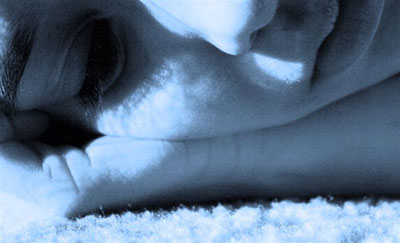 © Paula B., Katy, TX