You Are Beautiful
October 1, 2011
Pure as honey strong as the tides,
You make me smile when com' fort subsides,
My lovely thoughts of you and I,
Without you in my life I would surely die.

Ocean flux the waves rise and fall,
The power of love conquers all,
Strength and persistence are key,
If you want any relationship to be.

Lighthouse guide my way tonight,
For I am a misled kite
Sailboat in the bay,
How you turn unknown every which way,
Glorious things are said to be from above,
But there is one angle on this earth I am aware of.

Noble princes upon the spiraling tower,
Look upon me in great favor this hour,
A heart made whole with you, love will never take it's tole...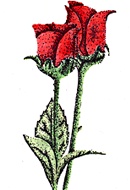 © Sarah M., Phoenix, AZ