Tabetha's Picture
September 16, 2011
I. For A Living

Catch just a glimpse
From the corner of your eye
And you look back just to make sure...
There's a figure in the mere
Between the angles and the squares
In the room where you felt someone there

Wakin' up
In the house
Mocking all the residents
Wakin' up
Just to get out

In T-minus fifteen
Find the lady in the river
Uncover the face and the name
Suicide watch
By the sycamore trees
Discover the truth to the crime

Here she comes
In her gown
Walkin' down the front row
Here she comes
She's gonna drown

II. For A Visit

These morning graves
Are facing me
The young and brave
It's plain to see

Spreading blight
On the loose
To make it right
To cut the noose

These morning graves
A lens-eye dream
Is just what they gave
To the early news team

A legend is built
Story by story
'Til support beams tilt
From their former glory

These morning graves
Made just for knaves
Their souls are now gone
And yet still linger on

III. For A Moment

You seem so distant
Far
Non-existant
Marred from the surface
Gone

It's been lonely too long
Charred up glass
Glinting from the attic
The basement, have at it
In the proper static

Whistling through the harp and the stone
Channeling greed
Harboring past
Non-existent
Inside the glass

In the photograph
It's been burned
Of the sink and the bath
Moved and turned
Shrinking, showering
In the tile harrowing
Showing it's jaws for the photographer's paws
In the bubbling fizz
"That girl in the tub
I don't know who she is."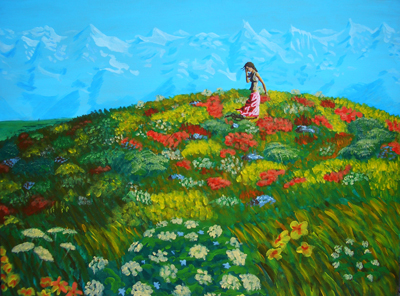 © Allison F., Langhorne, PA