What I See From Afar
September 12, 2011
It's the elderly woman again. I can see her from afar.
I can't help but be curious, for I have been seeing her sit there for days,
so I climb down from my tree house.

I want to sit next to her, so I scurry away from my headquarters
so quietly as they had done on the Underground Railroad.

She is homesick, I believe.

With her old, aging, sad eyes,
she stares out into the loneliness
of the evergreen trees,
sitting down on the grass
with her picnic basket by her side.

She doesn't notice me yet, I think, but if she did,
she didn't move an inch, I bet.

A stagecoach drives by,
and from inside a good-natured well-wisher shouts,
"Good luck, you shall need it!"
but still she does not move.

I finally find my voice and open my mouth to speak,
but I realize too late -
My natural loudspeaker is on.

"HELLO!"

She whips around
to give me the most
bewildered look I have ever seen!

I immediately turn red with embarrassment.
She could have had a heart attack.
But the woman's face relaxes.

"You are the second person today that has yelled at me."
Her voice is very dismissive.

"I'm sorry," I did not know what else to say,
so I reached into my jacket
and pulled out a huge bag.

"It's a homemade gingerbread man," I tell her.
"It's very large-scale, too." I add hastily.

She chuckles at the use of my words.
"I happen to have a liking for gingerbread," she smiles.
Her voice sounded different now…more melodic.

She takes a bite, and wipes her mouth
with what seemed to be a long-term handkerchief.
It looks ancient and worn from continuous washes.

She asks me if I am the girl that lives in the house on top of the hill.
I say yes, and I ask if she is from around here.

"Maybe," she replies.

I don't press for more answers.

"The sun is setting, child. You should head home now." She tells me.
I stand up, unsure that I should leave this lonely woman here.

"Furthermore," she adds, "tell your mother I said hello."

Here is where I become confused.
I walk home, all the way up to the top of the hill…



I wake up the next morning to the sound of the doorbell.
I hop down the stairs, and what do I see?

I see my mother and an elderly woman in a tight embrace.
I see the elderly woman from my dreams.

I stare up at her with wide eyes, and she smiles down at me.
"Hello Cecilia," she whispers as a tear rolls down her cheek.

It is my grandmother.

My grandmother is the elderly woman from my dreams.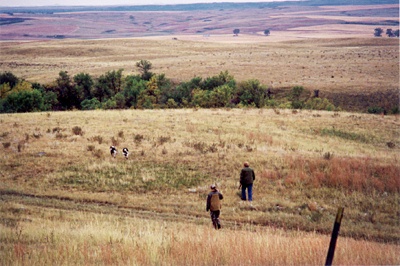 © Cole D., Willow City, ND