Remembering...
September 16, 2011
I lay in my own world since the divorce of my parents, cause in the real world I am invisible.
Somedays I feel like drifting away, but nobody would come looking for me.

The sun shinning in the window reminds me of when I was little.
Every-time I think about it, I want to cry, wishing my life was back to normal.
My life is a maze going from one place to another.

When Christmas rolls around I become sad when I was an only child waking into the living room on Christmas morning and presents all over the floor.

Remembering when I used to hide behind the couch when grandma and grandma came.

Remembering the time my mom left saying she was going on a bank trip, but really she was going to grandma and grandpas. That's the last time I would see my mom and dad together as a family.
The divorce making my life 10x harder.

If i had a magic wand I'd wish to be born again and have a perfect life.
Wondering, why'd things end up like this.
So many questions that may never be answered.

Remembering when my mom and I used to watch little house on the prairie.
But now all we do is fight.

Remembering...Remembering...Remembering...life as I knew it.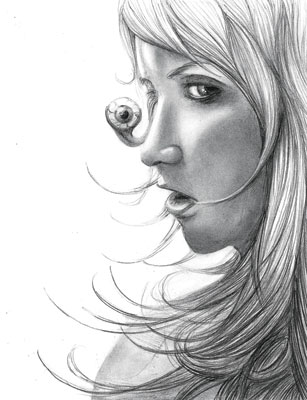 © Jessica P., Bethel Park, PA