Aeternus Solvo
September 11, 2011
I'd like to propose a toast.
Not just with the wealthy men sporting a Champaign glass,
but with the middle class citizens.
Hold up your beer and toast with me.

Cheers to the heroes, all of you
in uniform, all of you who fight
for a purpose unrelated to you in
every way.

Blood spilt for only to help someone
you'll never know.
For someone's problem
you'll never understand.
Death and despair witnessed and felt
for no other reason than to
do the right thing.

Cheers to all of you who
Respond, respond to all wars, both foreign and domestic.
To all of you who
responded, responded to any, and every distress call.

Cheers to those of you who
paid, paid in blood for the blood of another.
The ultimate sacrifice for the
right, the right to eat, sleep, and
breathe, breathe quietly at night while
cuddling, cuddling a teddy-bear in a state of
peace, peace one can only understand through
Freedom.


Cheers to our freedom to shed a tear, to laugh and to
love, love one another and love being
alive, alive and well, and living
freely, freely in a world all our own.

Cheers to the men and women who
protect, protect our freedom from all
enemies, enemies both foreign and domestic.

Cheers to freedom, my friends,
and to the heroes who protect it.
In God we trust and
believe; believe in what is ours, and what
will always be ours.
Cheers to freedom, my brothers and my sisters.

Cheers to the freedom most could only dream of.
Stand with me, my friends, and make a toast.
A simple toast to what is, and forever shall
stand to be, our
Freedom.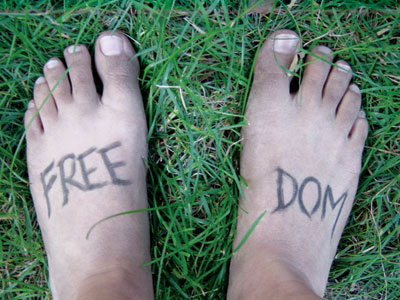 © Anna B., Northville, MI