a poem I wrote in school
September 3, 2011
Suddenly the rain went pouring down, getting me wet from head to toe
The shoes make noise and my arms are shaking silently
I can't feel the cold nor the drops on my cheek
I can only see the endless fog which surrounds my heart
Another breath, it hurts
Another step, it hurts
The lump in my throat gets bigger and bigger, I look away but the image in my mind is still there
Away. Away. Away!
Without tears I cry silently
My cheeks are blushing and I gasp for air, like a newly catched fish on dry land
The rain stops falling, the sun is shining
But in my heart the fog is still there and the image is clear in my mind
I keep on gasping. It hurts.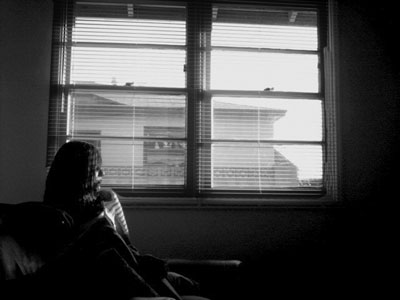 © Roxana R., Tustin, CA