Poetic Reasoning of Curiosity
September 2, 2011
What might that be? A spectacle of a very gift here, is it waiting for me? Perhaps it was left behind from a kid with a lingering mind. I grab the gift with uncertainty that it might be mines. Someone had to have it because it's worth more than a dime. I return again and only to see that the same gift I devoured has been given back, money and treats. I think about the reason for it being. Looking into the color filled hole and thinking about everything I am seeing. Generosity may be what I hope for but I'd like to know for sure. Something is freaky but I'm not knocking on any doors. We have a silent friend, almost like a ghost watching our every move. Is it a new kid, is it the candy man or might it be Boo?

We heard "Poww-Poww" and got lost. All we wanted was to be curious and find out the real thing we have been wondering about. For some strange reason, there is a curse against us. What have we done so wrong to deserve not to know the big secret? Then there is a big problem. I'm caught up and I destroy my clothes in pursuit of safety. How will I explain this problematic situation to me elders? No need! Our ghostly friend did us a good deed. It fixed up my jeans and I am in awe as I see it hanging over the grass and weeds.

There was Burning Fire, and a warming light. I stared with a surprised gaze in awe as the house burned through the sad and weird night. At once, I felt a comfort surround me like my mother comforting me and showing that she loved me. Who could it be? I then realized that it was him. Boo! Boo Radley! I am amazed at my first connection with the ghost of our imaginations. He's sweeter than we've explained and all along it was he that showed us all of the attention as we fooled around and made our alligations.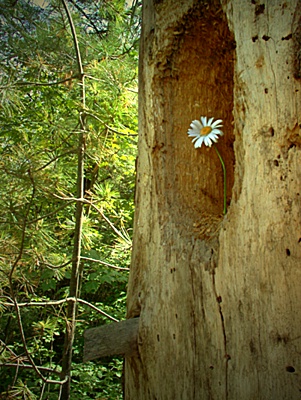 © Anna R, Sudbury, ON, Canada