Runaway
September 3, 2011
i lay here, curled on the floor,
screaming out in pain,
waiting for someone to come along,
reach down,
and pull me up.
but I'm afraid that day will never come;
everyone just passes by without so much as a glance in my direction.
consumes me ad blood curdles around my freshly made wounds.
my only attire,
a necklace made of barbed wire and a white dress stained red.
my feet are bare and gouged with gravel,
proof of my fate of running away.
finally my true colours can show but no one's here to see it.
and i think to myself "was it really worth it?"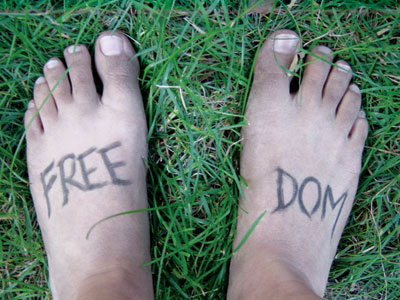 © Anna B., Northville, MI