Ten Years Later
September 10, 2011
Tragedy means nothing without empathy
And I've never been a very empathetic person
Sympathy is for others, from yourself
It grows from pity
And is a cheap substitute.
One can't feel only sympathy
For the tragedy of his own country
Such loss
Would make any patriot lost
In the remnants of a great super power
The ashes of two superb towers

Anyone who watched
The planes go to flames
Must have seen the dust
The ashes and the lashes
To the mind
That one must feel
When watching his fellow citizens
Go up in flames.

Anger and pain
Must consume he who stared on
From the safety of his living room
Where the flames on the tv
Begged to break free,
To consume him too.
But no
He who watches on,
Tears stinging his eyes
Full of suffering and salt,
Is in a different kind of pain
The sympathetic kind
Or empathetic -
It hurts just a badly doesn't it?
To watch your fellow people crushed
In the towers
The planes
The treachery.
It hurts just as much as burning to pieces?
You decide.

We watch on still
Ten years later
Watching again
The suffering we've seen before
With the same sympathy
Or empathy
As the last time
But stale now
Ten years later.
We watch the same flames
The same tears
Of the same men
Women
Children
People.
And we tell ourselves
That this time
He who watches on
Must feel sympathy for those starting the flames
Because it is justice
The justice of the land of the free
The justice we deserve
Against those who tore down our towers
Ten years ago
And we don't even ask for virgins in return

Here
In the future
Ten years after our hearts filled with sympathy
Or empathy
We will watch on
With something just as cheap -
Vengeance -
As more victims are born
Somewhere far away
From the home of the brave,
Where the patriot's sympathy can't reach.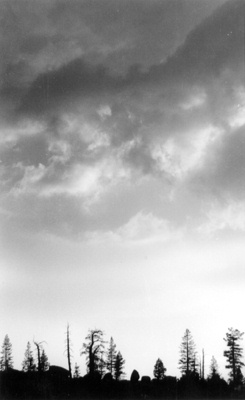 © Steve S., Marblehead, MA