Pure Red Blood
August 30, 2011
I'm surrounded by darkness,
I'm alone,
My head phones are blaring,
Still,
I hear distant voices,
Yelling,
Cursing,
Threatening,
I'm tempted,
To go stop all of it,
But I don't,
I just stay put,
My throat tightens,
My eyes start to burn,
I blink,
Continuously,
Trying to hold back my tears,
I stay like this for hours,

As tear,
After tear falls,
I feel frozen,
Like I'm lost,
Lost in time,
In my own little world,
A world of pain and fear,
A place no one knows,
But me,

Second after second,
Minute after minute,
Hour after hour,
This goes on,
It doesn't even calm for a second,
Before they're at it again,

I wonder to myself,
" Why?"
" Why are they doing this?"
" Why here, why now, why me?"
But nothing,
It's like I'm blocked,
Out of my own mind,
My own thoughts,
I HATE IT!!!!!

I can't stand it,
I can't hold it in any longer,
My heart starts racing,
My breath starts pacing,
I look around,
I search for something,
Anything,
To calm me down,
But nothing,
Just as I'm about to give up,
I glance over,
I see something shinning,
Something sharp,
I pick it up,
Then,
I smell something,
So sweet,
So pure,
I look down,
Only to find,
My wrist covered in blood,
My eyes grow big,
As i gape at what I've done,

Wishing I could take it back,
Undo whats been done,
Even though I know I can't,
I know that no matter what I say,
Think,
Or do,
I can't take it back,

I know that I am now scarred for life,
This white glowing scar,
Will forever remind me of this night,
This moment,
The pain,
Fear,
And tears of this night.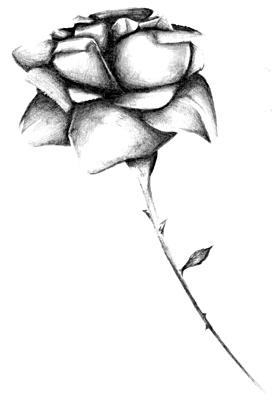 © Yisrawayl G., Philadelphia, PA