Skeleton Bones
September 3, 2011
Next to my boots and favorite sweatshirt
Bones lie severed and skinned.
You'd never see them - no one ever does
But when it's dark outside and everyone sleeps
Skeletons tap their fingers on my door
While their souls of oppression hammer through my head.
They're wild, wicked
Inhumane, idiotic
And every night,
I know they're after my blood.
Four years and three closets later
The bones still lie
But they can't bruise me today -
'Cause I know that ten years from now
I'll look back at them and smile.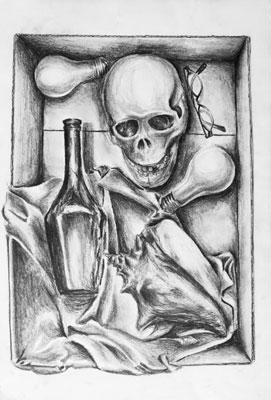 © Karen S., Norwalk, CT