Haunted
August 28, 2011
Something is lurking in the pit of your stomach.
It's cold.
It taps on your shoulder.
It whispers sweet nothings in your ears.
It stops your thoughts.
It watches you sleep.
Everyone is haunted.
By ghosts?
No.
They are haunted
by broken dreams.
By unspoken words.
By bridges burned.
By abandoning love.
By wished forgotten.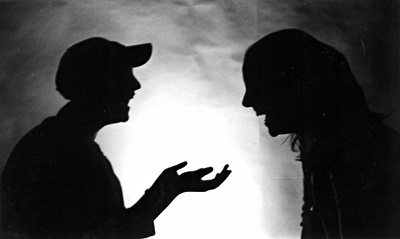 © Jeff A., Marblehead, MA