The Color Spectrum
August 27, 2011
Brown, like the ground I sleep on
Green, like the caterpillars and the leaves
Blue, like the ink with which I write
Yellow, like the headlights that warn
Red, like the lava which makes new land
Orange, like the fire that burns within my heart
Purple, like the bruises of a fighter
The earth and the rainbow reveal their colors
In different forms and shades
But what would happen
If all was black like the night,
Or completely white like the light?
Should light be completely absorbed or reflected
How bland this world would be
Thank God for dispersion and moderation!
Too much or too little can never be good
Beauty can only be appreciated
If some of it is kept hidden...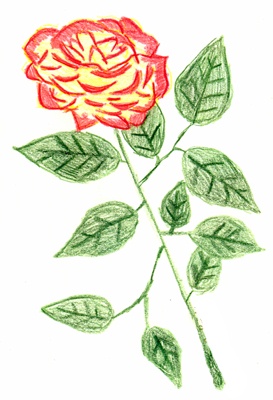 © Kelly Z., Niscayuna, NY