Let It Rest
August 27, 2011
It's taken me a while,
I finally arrived here,
I'm in a good state of mind.

I don't need denial,
You and Me,
I can let us be.

She wanted to talk,
I didn't,
Instead I'd jump off a dock.

I have loved you,
Over all these years,
And I never could let you go.

It was a mere fantasy,
One which made my heart blue,
I was stupid, young,
And blind to the truth.

Talking hurt,
My heart hammered hard inside my chest,
Threatening to explode,
The tears fill my eyes until they overflow,
The pain of this longing,
You will never know.

But this done,
I'm over it,
The end is better this way.

Still I must confess,
You're my number one; the best,
I haven't meet anyone else,
Who can even compare.

Let's not bring it up,
How can you not see,
This is killing me.

Let us just be friends,
For I don't feel as if I can do this again,
So if you wish for the best,
Let it rest.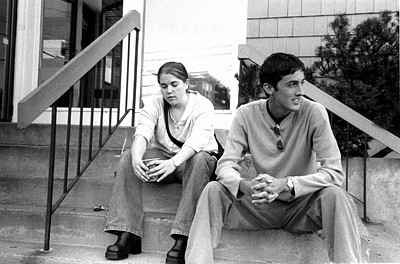 © Emily E., Marblehead, MA