Misfit
August 27, 2011
Every where I go i see circular holes, like unfinished jig-saw puzzles it waits for the last piece, I'm a piece, a square piece I can't fit in.

I squirm and wiggle trying to squeeze in but I'm a square,
its impossible to fit in,
As walk away,
from the corner of my eye I catch a glimpse, of a perfect circle easily fitting in.

This is the daily routine of my life, trying, squirming, wiggling,
but just not fitting in.Maybe I've got it all wrong.

I look to much at other peoples jig-saw puzzles wanting so much to complete it.

maybe I'm the piece that's meant to start a jig-saw puzzle. No, I'm not a misfit, I am the center of a new jig saw puzzle, but until I accept this and have confidence in myself I always remain a misfit.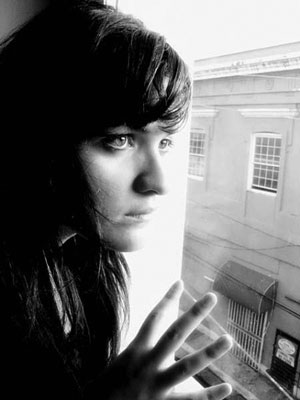 © Eveliz V., Bayamon, Puerto Rico