Everyday
August 19, 2011
I'm afraid of growing up.
I'm afraid I'm already grown.
I'm afraid there's so much I haven't dreamed of yet,
I'm afraid of growing old.

The list of reasons to stay
Is growing shorter every day.
Time lost its relevance long ago,
And now I'm lying in its ashes.

There's a mold I'm scared of filling,
And a piece of me I'm scared I've lost.
I'm afraid of growing up,
Living inside this watch.

I didn't realize that no one would catch those summer days for me.
Or remember fugacious smiles shared beneath a breath
And no matter how many times I've been told,
I never thought that I'd grow old.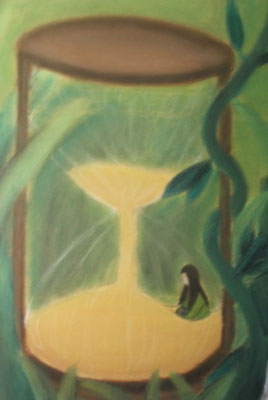 © Carollynn G., Hawthorne, NY