The distance between my palms and the sky
August 19, 2011
This year I'll comprehend the distance between my palms and the sky.
Perfectly aware that any help from here is just numbing the mind.
I'll realize that hole I worked so feverishly to fix, is the only thing I've ever really known and the only thing I could call home.
I am just a speck on this papier-mâché planet, and so is everything else.
And it feels great. It feels real.
This year I'll throw out all my books because I'll know, I know it all; nothing really matters.




I'll rack my mind with promises of difference and change,
Anything for anyone to save me from myself.
I'll realize I did everything right by doing nothing at all.
Reality is,
Realities are relatively,
Redundancies.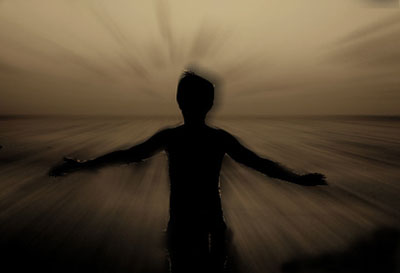 © Brian M., Fishers, IN