SEASONS
August 20, 2011
Out comes the scorching sun
Ready to suck the energy out of one
Animals prepare to shed their fur
Birds stop by the river to quench their thirst

People trap themselves indoor
As the vibrant sun radiates its warmth in galore
With the coming of summer
Blooms the season of growth.





Now there lie harps of leafless trees
Bare and withered in the gentle breeze
The birds begin to pack up and leave
As leaves turn color and fall off the tree

The world looks like it's all colored up
In shades of the orange and yellow buttercup
With the coming of autumn
Descends the season of harvest.

Now the dark queen shall reign
Watch upon the mortals with regret unseen
The earth stands still lifeless as a rock
The water lies frozen like a thick sheet of glass

His golden fingers shall soon shed its last ebbing light
For the night shall now rule over daylight
With the coming of winter
Slithers the season of demise.


The birds and bees in chorus do sing
And the maidens dance around in a ring
He touches mother earth with his golden fingers
Awakens all from their peaceful slumber

An array of flowers now do bloom
Dispersing the dreadful gloom
With the coming of spring
Emerges the season of rebirth.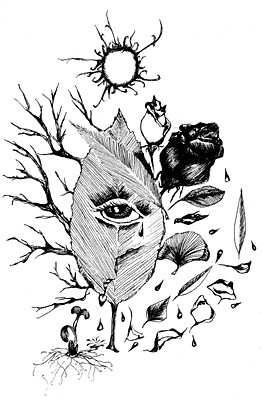 © Cara L., Cheney, WA