An eye for an eye, I guess.
August 16, 2011
No one hears your
lovely tears but
you.
And you wonder why you're
alone at night as you
cry for
nothing,
wishing away the ghosts that
haunt the hallways of your
memories,
whisking away the
happiness you
once had.

No one fears the
listening ears but
you as you
try to suppress the
screams that come with
every single
incision you make on your
sanity.
Now you can never go back.

No one sees your
invisible boundaries but
you, as you
see the extent of your happiness becoming
shorter and
shorter.
You know it's going to
end you someday.
But you can't stop it.

So how high are you on your
pedestal now as you realize
JUST
HOW
TORTURED
I was?
How low can it be, huh?
Only as low as you went when you
ripped away my joy, turned
everybody on me, made me
MISERABLE.
That's what you get.

You get nothing.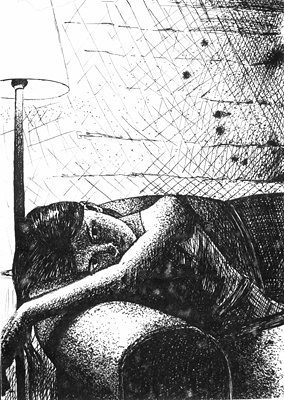 © Elisabeth R., Elmont, NY