Remember when
August 14, 2011
The wind swept through our hair,
Violently lashing at our bodies.
And hundreds of drums
Trolled by our heads:
Beating, banging,
Muddling our sight, our hearing, our smell.
My hair turned limp,
Like the grasp you had to offer.
The divot in the pavement began pooling,
Between a Twix wrapper and an empty beer can
From last night.
And the consistent plopping
Reminded me of the plump marshmallows
We would drop in our steaming cocoa, those frigid winter nights.
Standing as still as possible,
We couldn't help but sway like the maple trees of the north,
Meshing in with the works of nature
And the spectacles of our time, grounded;
Binding us to this basin of immensity.
Then somewhere between action and reaction
The little men pulled back there mallets-
And the drumming faded away,
The rhythm resonating in the pounding of our hearts.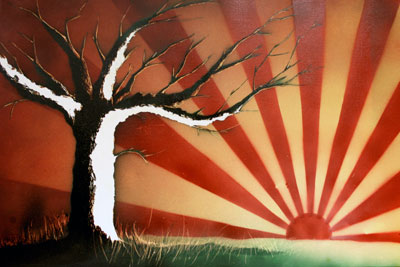 © Tomas C., Lakewood, CA