Why I Write
August 5, 2011
I love the crackle of thick pages, flipping through my fingers;

the luscious whisper of a pen across paper;

the smell of a brand new book.

My letterless keyboard,

iust clouded black squares

from the fingers that've worn it down.

Misty eyes scribble

endlessly in the night.

That's when inspiration came,

what my little voice said.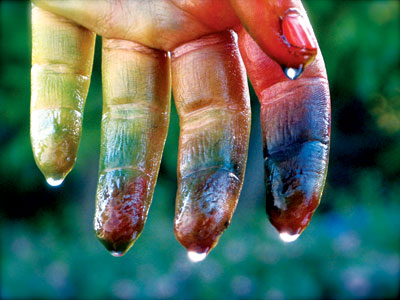 © Allison F., Menlo Park, CA