Pterodactyl
July 26, 2011
I remember it perfectly.
There are those moments that you carry with you because they impact your life in some seemingly minute, yet ultimately profound way.
I remember it perfectly, it was our last night at camp and we sat saying our final farewells the eight of us cross-legged sitting knee to knee as the muggy moonlight weighed heavily with urgency. The sun waiting hours away to sweep us back to reality. Waiting to wake us from this dream at the first hint of sunlight.
Eyes tearing up as we fondly remembered the immediate past of our shotgun whirlwind friendships disappearing rapidly with the stars.
Replaying bloopers from the past couple of days and sharing sentiments that only meant something to us.
Among the banter and reminiscing, the pterodactyl game came up.
Now for those of you don't know this game, it's where inhibition is tossed aside, and you're required to sport your best Jurassic park face and scream just as you believe a pterodactyl would. This makes you vulnerable and allow others to see you acting like a fool. This aggregate humiliation is surprisingly unifying. And we all participated willingly. Well, almost all of us.
There was something different about this group of people that I've yet to experience anywhere else. Something about the vibe and the dynamic just seemed so perfect; so open. Our guards all fell and we all let each other in. Most notably, though. Was a boy named joel.
A boy with walls built up, a rough exterior and a gate around his heart of gold. The night was coming to a close and the mosquitos were humming anxiously. Amid the silence Joel said that he had something to share with us. All of us growing tired, nothing could prepare anyone for what was about to come. Instead of speaking, he rose, opened his arms, cocked his head and let out the best damn pterodactyl screech I've ever heard.
Trembling, and in awe we saw him transform. This: a boy who wouldn't speak a word to us during the first few hours we were all together.
This; a boy who refused to wear his heart on his sleeve and made it clear that anyone who had the privilege to see him this raw was closer than family could ever be.
And now this boy standing with his dinosaur wings stretched wide, ready to embrace me.
And that's when I realized how beautiful vulnerability can be.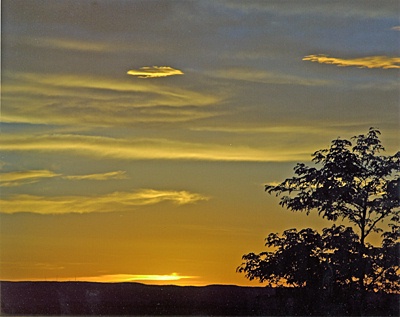 © Elizabeth B., Wichita Falls, TX