This Empty Room
July 10, 2011
When I'm hurt,
You give me an empty room,
There are memories here.
All tied together on the same loom,
As I recall them,
I smile at the good ones,
Cringe away from others,
My heart feels as though it weighs tons.
The room which I'm often left in is mine,
I own it.
Supposedly I filled it with myself,
So other people think it's a good fit.
But when I'm inside,
I don't see myself.
All I see is pointless stuff,
Placed on an empty shelf.
When I'm hurt,
Whether it be my flesh or my pride,
Don't give me an empty room,
Please don't make me hide.
Give me a hug,
Let me know I'm loved.
Don't say hush hush,
And cover my mouth with a hand that's gloved.
Let me cry out loud,
Let my sobs echo off these walls,
Let me fill this room with me.
Allow me to make the room mine,
So that others will think it's a good fit.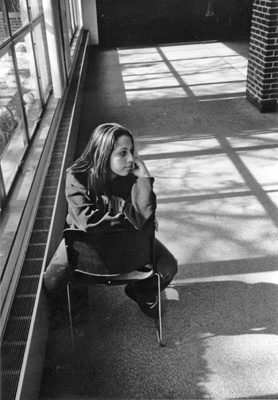 © Leighann E., Westport, MA