Just Like Me
MAG
July 10, 2011
They are five.
They don't worry
that a parent will catch them
hiding behind a tree.
They are playing
hide and go seek,
but can't wait to be found
so that they
can chase each other
in mildly hysterical circles.
And now he's gone,
he just pushed his kickstand up
and now he's pedaling
away.
She stands
on the edge
of our weedy lawn,
and her face spells disappointment.
And I think maybe
she will cry.
But she doesn't.
She comes inside,
as quiet as the breeze.
She sits down
and sighs.
And I can feel it.
She looks
just like me.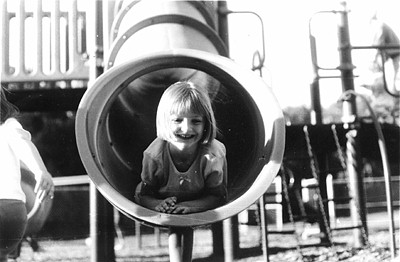 © Lara C., Norwalk, CT