Clueless
July 10, 2011
Go ahead, ask me.
Ask me what college I want to attend,
Ask me where I want to be in 10 years,
Ask me what my dream job is,
No matter what question you ask,
I won't have an answer.
I don't know where I want to go,
Or what I want to do,
Or who I want to become.
I don't even know who I am right now.
You're making lists,
I'm making fists,
You're filling out applications,
I'm seeing complications,
And you are asking me,
Asking me about everything.
I have no answers,
I want to stop time,
Let myself scream, yell, just let go,
Try to get all my frustration out.
There's so much inside that you never bothered to see,
There's more to me,
Won't you please agree.
Stop asking me,
Stop expecting answers,
Don't you understand,
All I want to be is someone,
Someone other than clueless me.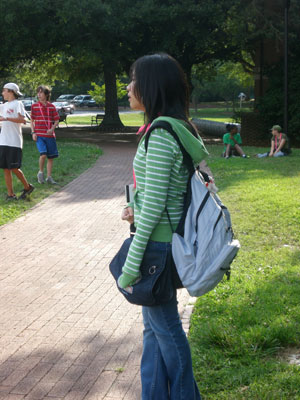 © Lucienne B., Parkland, FL