Use To It.
June 21, 2011
Crowds of faces,
Blurred in the mess,
All going to different places,
I'm use to it.
The words they speak,
They only scratch my surface,
They think I'm a freak,
I'm use to it.
Uneven home,
Your normal drug abuse dad,
I'm always alone,
I'm use to it.
Falling and failing,
Friends are always fading,
Every one's bailing,
I'm use to it.
The cigarette burns,
It comes to an end,
It's what my body yearns,
I'm use to it.
Everyone corrects me,
On saying those three words,
Because I guess it isn't right for me to be,
Use to it.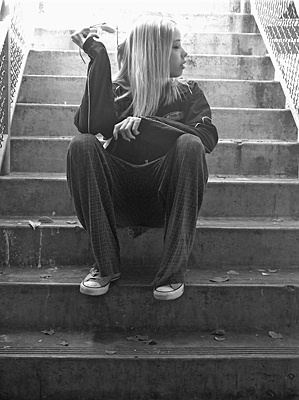 © James M, Walnut Creek, CA