Left Behind
July 10, 2011
I don't need you here when I'm sad,
when I'm alone, angry, or even mad.
Living my life without you here,
it's really not too bad.

I still get up every morning,
and fall asleep every night.
I always work it out alone,
when them and I are in a fight.

I still eat dinner, lunch, and snacks,
sometimes even more than that,
but hey, I don't need you here,
why would I need you for that?

I go shopping by myself,
with my friends, or with my dad.
You aren't there to pick out bad outfits,
and for that I should be glad.

I still try my best in school,
get overworked and very stressed.
but again, I just don't need you.
I'll still do my very best.

I am ok without you here with me,
no need for your concern.
Everything you should have taught me,
somehow still got learned.

I won't need you when I'm older,
or even dressing up from prom.
I'll just sit back and watch everyone else,
being happy with their mom.

But the truth is I've been lying,
I die without you here.
There isn't usually a single day,
that I don't shed a tear.

I miss you being there for me,
if that's what you'd consider it.
But now I really need you,
not just a little bit.

I want you there to care for me,
to tell me I'm beautiful and strong,
I don't understand what happened,
to make it all go wrong.

You better be there in my future,
to watch me walk right down that aisle.
Because if you don't I promise
from then on, I'lll NEVER smile.

But I guess that it's ok for you,
to think I would be fine.
If you just got up and walked away,
leaving me behind.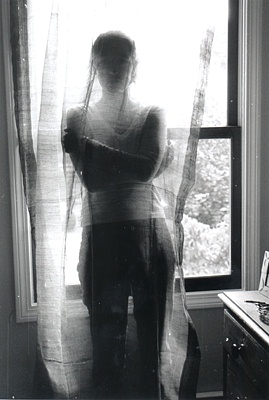 © Cerys W., Marblehead, MA