The Jumper
June 17, 2011
I won't have freedom, I cannot fly
I cannot live until I die.
For death seems a mercy, it seems fine
if you live a life like mine.

I'm surrounded by people, yet so alone.
When can I find a place to call home?
When can I fly, when may I be free
When can I be the wreck that is me?

This is what I hope death will bring
I reflect on this, before I fling
myself off a building, standing tall
and down I plummet, down I fall.

I awaken in a room, sterile and white
as my eyes recoil from sudden light.
I squint up into the face
of what first looks like a man from space.

"What the hell?" I said, surprised
as he stared me down with beady black eyes
"Why'd you jump?" He said, incredulous.
"My entire life was filled with prejudice."

That was my concise reply
I stared him down, eye-to-eye.
"You really didn't have to," he had said
"If not for a passerby, you would have been dead."

Oh I wish, but it cannot be
If only one would murder me.
But it seems I cannot die,
so though earthbound, I learn to fly.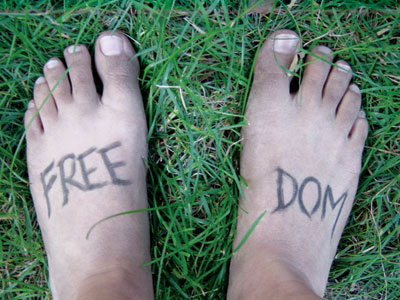 © Anna B., Northville, MI