Where Will You Be?
July 8, 2011
Another year passes,
Another school year with classes,
Is it wrong to be scared?
Because I am.

Where will you all be,
When this time has come to end,
Will you still stand with me?
Or will you fade to a mere memory?

I'll keep you all in my heart,
Never let it forget the faces,
Of which I've become so fond.

I won't forget you,
Even if you forget me.
I'll pass you on a street one day,
Hopefully I'll be able to see,
My old friend and say hey.

And I'll ask where you are now,
As another year passes,
Our years no longer involving classes.
I think I'll ask,
And I'll be surprised.

Also a little bit saddened,
For I've been holding you in my heart,
For all these years,
And even after sharing all our young tears,
We couldn't remain side by side,
But instead let each other slide,
To become mere memories.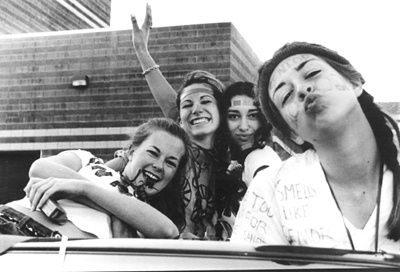 © Sara B., Marblehead, MA