Time to Decide
June 30, 2011
Lungs straining to take in oxygen
breath coming in gasps
Feet moving as fast as she can push them.
If she keeps running, it can never catch her
only her feet can carry her no farther
Slowing her pace, until she is standing still
Panic growing inside her
pulse beating faster
can she do this or not?
her eyes close in twisted anticipation
holding back her tears
she resists the urge to run
she turns to the side,
incertainity building within her
she thinks she may not be able to do this
she stands in silent torture
run or stay?
cry or fake?
live or die?
fight or flight?
Fists clenched in tight acceptance
sinking to her knees,
her demon has finally caught her
the choice is hers to make
Grow up or forever regret
say the words, take the chance
Fingers entangled in the earth
Fighting only herself
Choose to remain a stone forever
or blossom into her future.
She crumples into her fate.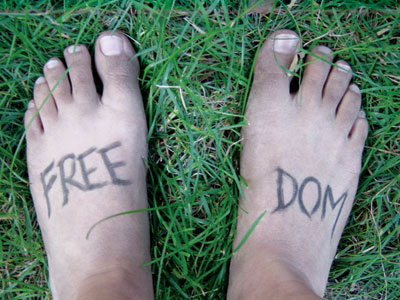 © Anna B., Northville, MI