All For You and Me
June 25, 2011
In a stable filled with hay,
A child was born
On the most holy day.
Shepherds came
To see the child,
That would one day heal the lame.
Three kings did come,
To see the young child
Of which the stars foretold,
Offering gifts to the Son.
Thus is the beginning
To the legacy of a great man,
The almighty Son of God
Embracing the healing and delivering of his lambs.

He grew up to teach,
Those who dwell in the temple
Finding strength in the spirit
So he could love those within his reach.
He has called us,
We are to be fishers of men
So we can love like Jesus.
Jesus cares about all our lives
And when he saw where his friend lay,
He cries.
Such is the love
Of the Son of God
Who is as peaceful as a dove.

As he rides a donkey threw town,
They praise him, waving branches
Singing with a glorious cacophony of sound.
But all too soon he was condemned
He had done nothing wrong,
Yet they accused and mocked him
And no one had a truthful word to lend.
As he hung upon that cross,
An innocent man between two thieves
All his followers seemed lost.
How could we forget
The priced he paid for our lives
Even as he beseeched God to deliver him,
He knew no one could change the course set.
But even with his last breath,
And even as he descended into death
He still put his whole trust in God.
He loved us so much
That he laid down his life
In order to descend to the gates of hell,
To get the keys that would set things right.
As the third day dawned,
Jesus rose to great the day
With the song
Of his redeeming love for you and me.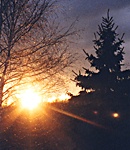 © Christy S., Germantown, NY