The Bones
June 23, 2011
A river flows,

To and fro it goes,

Over polished river stones.

Through a green and sunny meadow,

a meadow,

full of bones.

The carpet of green on which they lie

seem to mock what lies thereon,

The remnants of an army

Now bleaching in the sun.



Their weapons rusted,

useless now

Their swords, and slings, and stones,

lay like their users on the ground,

amid the ivory bones.



A skull looks up with its staring gaze

It seems for life to pine,

as does its cracking femurs, the humerus and spine.

It is with measured, careful step

An observer treads the grass

as if afraid to disturb the dead

that fate had took so fast.

For what they fought, it matters not.

forgotten is their cause,

but every weary traveler,

takes time to think

to pause

So the owners of the bones it seems,

had not all died for naught,

for all the men that look on them

cannot but help be taught

That there is no point to lift the sword

when peace can still be had,

or else become a gaping skull

with the sockets staring sad.

On this battlefield the bones have taught

many passersby, that before they lift a hand to strike,

to always question why,

Or else become like those rattling things,

with the wisdom that they loan,

at rest in a grassy meadow,

on a battlefield

of Bones.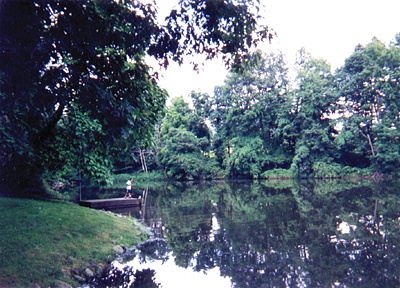 © Amber C., Fair Oaks, VA