Not a freak just unique
June 16, 2011
This is me
and this is what I am
If you can't accept it
Then leave.
No use in trying
To put me down
Any longer
Cause I finally accept myself
For who I am.
I believed your lies
For far to long
But now its time
I grow up, open my eyes
And see the truth.
Yeah I know I can be
Weird, awkward, and really random
From time to time
And sometimes maybe I'm just a little bit
Beyond crazy.
It's true I'm not your average teenage girl
But so much better.
And yeah it is kinda strange
How much pride I take in my height
And love the fact that I'm so freak'in short.
And just a little bit scary
How much I can eat and how much I love to.
But the most absurd thing of all
Out of all this insanity that I speak
Is that I'm actually comfortable in my own skin.
Proud of who I am
And don't care what you think or say about me.
And isn't it just so odd
How I refuse to change for you or anyone else?
That unlike you
I'm actually trying hard not to fit in?
But do you know the reason
To why I like being so different?
And why I'm no longer afraid to be myself?
It's because I'm finally ok with who I am
And accepted me for me...
It might have taken so many years
Too many tears,
Terrible mistakes and stupid decisions
For me to realize it… but I did.
And now its time
For you to realize it too.
No I'm not a freak but I'm just
UNIQUE.
And no matter what anyone else tells me
I know forever in my heart
That I am
BEAUTIFUL.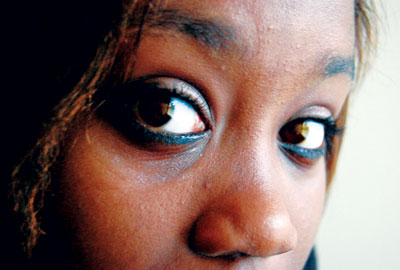 © Kayla C., Burlington, NC