Sanctuary
June 3, 2011
There's a world derived from our imagination

that can exist with love as our tool of creation.


It's a world that will be untouched by reality

and will exist solely for you and I.


I'll set the sun in a state of perpetual twilight;

our world will exist in the balance between the day and the night.


The sky will be your canvas; paint it with the dawn and evening hues.

I'll place those stars you love in the midst of those lavenders, oranges, and blues.


Then we'll inspire our love to create an island

with an infinite sea coming to rest upon its pure white sand.


We'll walk its beach and watch as the sea gifts it with shells of iridescent sheen

And then continue on to paint our island the color of life.


With our love to nourish it, life here will blossom and grow into a second Eden.

And you and I will walk through a paradise that only we can envision.


As we walk we will hear a song amongst the trees;

Nature singing its gentle melody within the breeze.


We'll come to stop upon a still lake and gaze up at our sky

and watch those stars you love fly by.


Boy, this sanctuary exists for you and me alone

and it's a realm that we shall call our own.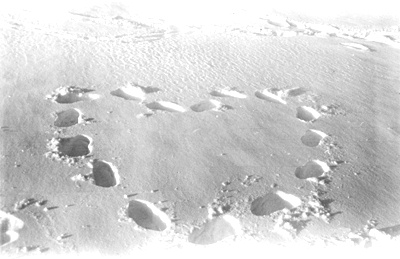 © Kim B., Marblehead, MA