Cornering Myself
June 9, 2011
I can never truly write what I feel.
I can capture the feelings of others
But some how
I can't harness mine
They remain buried in the caverns of my mind
I'm eternally chasing them with pen to paper
Fingers to keyboard
But just as I start to corner them
It turns to knife on stone
And my true feelings escape my grasp
Smoke to the wind.
As a child, you reach out your hand to catch the smoke
And only grab simple air.
It doesn't change as you get older
You still can never seize that smoke, those true emotions
But you realize the simple air
Is just as beautiful.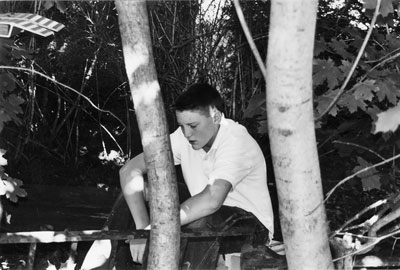 © Dillon O., Pompton Plains, NJ