The Things You Do
June 4, 2011
What is this, huh?
I don't believe you.
I don't believe that
It is true.

I scoff at you lies.
Do you take me for
A fool?
Or a tool?

You don't want me for me.
I can see through it.
But I can't
Do it.

I can't let you go.
Once I believed you mine.
I once said to myself,
"Everything is fine."

But you abuse me.
You temptress!
You shattered my dignity
With a sweet caress.

But I really can't fault you.
You're all alone.
Singular – taking on the world
And the unknown.

I know your accomplishments.
And I used to be sad
When I compared your prowess
To mine, which had driven me mad.

I believed in your promise.
But now I see past your lies,
I now know that you have fear in your heart
And hate in your eyes.

And my love for you dies.

Yes, I might be wrong.
But I don't think so.
I feel like I know you,
And you have sunken so low.




I hate you.
I do.
Your interest in me is a lie.
And your passion is untrue.

Perhaps I overreact.

But please, consider for a moment that
I feel under attack,
With an arrow through my heart
And a dagger in my back.

I could go on about you for a year.
But I think I will end it right here.

After all,
I don't need to explain to you
What pain you cause,
In all that you do.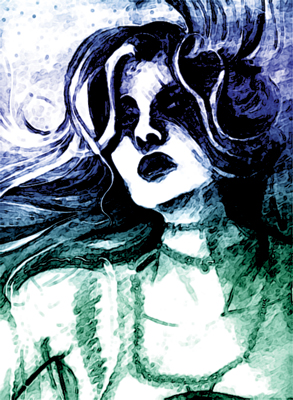 © Sindi J., Westminster, MD