Her Fire
May 27, 2011
the fire dances in her eyes.
each flame tells its own story,
and has its own name.

they tell things..
not of this world,
in whispers...
barely audible to human ears.

the fire glows bright,
demanding to be heard...

the power builds up...
and up...
'till it can take no more.

screaming now,
but she cannot hear.

she cannot see,
she will never know.

she is blind to the words that just might save her.

so.

the flames give up.

the fire dims down.

leaving behind,

stillness
quietness
emptiness...

the remaining pieces to the puzzle she will never solve.

the fire was dancing in her eyes..
each flame had its own story...
had its own name...

but she did not hear them
she did not listen,
she did not see.

and now..
the fire is gone.

leaving behind..

a memory.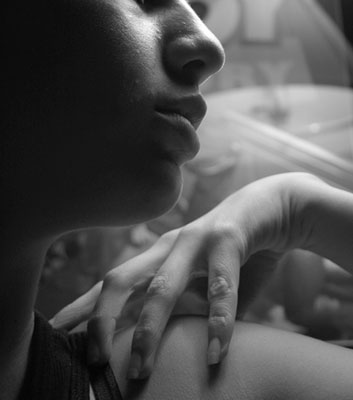 © Rebecca B., Santa Clara, CA