Memories
May 20, 2011
Its funny how moments turn 2 memories,
Memories 2 nothing,
Even though when you were in those moments they felt like they were something,
Until something turns into nothing,
And these memories, they begin crushing,
Crushing my brain,
Crushing my skull,
Eventually affecting my rational.
So to the point where the difference is shown,
Between those true memories and the false ones,
But wait! The false memories aren't memories,
Just moments,
Possibly once memories, now tarnished by weak emotions,
Now I'm contradicting myself,
But I'm not one to learn man,
I'm just a wordsman.
And trust me when I say that my deepest fear is not that I am inadequate,

But that I am adequate, beyond my own measure,

Now the pressure, it's mounting up,
And my fear for insanity forces me to tighten up.
I know I'm good enough for this world, I just gotta lighten up.
And me I'm not troubled, just mis-understood,
Take you back to my creations, I never was "good"
But 4 now I'm letting life come to me as it wants,
Not stressing about what's a memory and what's not.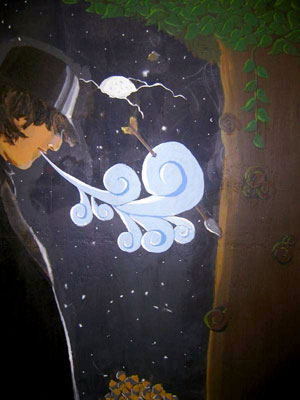 © Dean W., Hinesville, GA