First Year Ride
May 20, 2011
The snow's still here,
But it can go away.
I want to have,
A ride by May.

These five months,
Have been way too long.
It's time for Northern Michigan,
To sing it's Spring song.

I miss that engine's,
Loud but soft purr.
As if she were a cat,
And I was petting her fur.

That first ride of the year,
Is like a first kiss.
Please bring on,
That right wrist twist.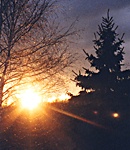 © Christy S., Germantown, NY