Words.
May 22, 2011
Words falter and fail
They chew me up and spit me out,
Leave footprints across my heart;
Ignore my protests, my cries, my shrinking strength,
YOUR words prey on the weak....
They prey on me.

I'll never be able to say anything
That will ever amount to something in your eyes it seems
Yet your words
Effect my EVERYthing
And I am at fault,
Believing all your coaxing ways
That nursed my broken body back to health
When I knew better....
I knew better
And now this hurt
Simply mirrors that of the past....
Mirrors all the people you claimed you never wanted to be.

Dirty rainwater for tears
And you just leave me here in the puddle
As you so apathetically walk away
Leaving me here alone
In the eye of this storm.
What happened to that selfless heart
That I once knew not so long ago?
Where is the state of wanting to take away the pain
Because now,
You are the cause...
My feelings so trivial.

You know who I am
So you know how this hurts me
I loved who I was nine months ago
And came around full circle back to despising
Who I am in this current, blemished skin.
Maybe all I'll ever know is goodbye
Even from those with flawless hearts
And maybe this is a sign
Telling me I'm better off on my own,
So I'll hide my head
Not giving anyone the chance to pierce me.

But do you remember that day you held my hand
And told me you wouldn't go?
Four years later I am here
And you are there
Everything else in between
Disintegrating all too slowly.
Nothing is the same,
The only difference between us
Is that you're OK
Where I sit here feeling the sting for two.

I'd be better off letting you go
Your words have only f***ed with my head
And now I can't see straight,
So much of my life is out of place
And I sit here wondering
If I'll ever get it all the pieces back.
I'd like to wish you the worst
Since that is what you've set me up for
But I love you...
I still love you
And of all the words in the world,
I wish those words would simply fade away.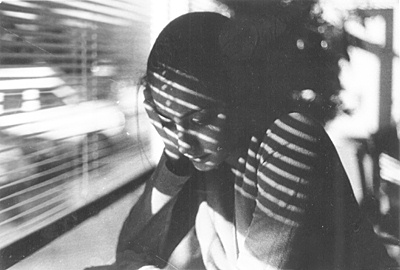 © John O., New City, NY