It Rains
May 15, 2011
What's that sound—
Water hitting leaves
Dripping to the ground,
sliding down the glass of my window.

The wind is silent.
The only sound are raindrops falling,
the subtle but never-ceasing pitter-patter.
Rain stains my vision:
Blurred green,
Drenched brown,
Bleak white.

They fall,
without sign of stopping.
Is someone crying?
Someone from above?
Teardrops.
Unceasing teardrops.
It rains.

My feet touch the wet cement.
I look up,
feel them falling on my face
dripping off my cheeks
staining my clothes
running through my hair.

And just as I close my eyes,
the rain—
it stops.

These tears,
are they mine?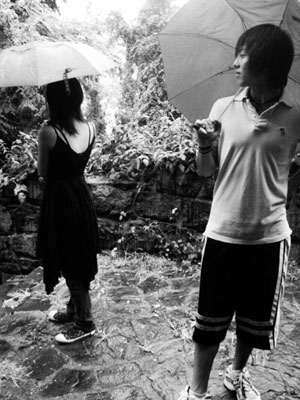 © Yuki M., Fort Lee, NJ